Update:2021-09-16 09:58:41 View:
0
Established in 1998, Jiangsu BEIER Machinery Co., Ltd. is the vice president company of China Plastics Machinery Industry Association (CPMA). It is a leading plastic machinery supplier in China. Its business covers plastic extrusion line, Plastic recycling & washing line, Compounding &Conveying system and Blow molding line, the products serve more than 100 countries and regions around the world.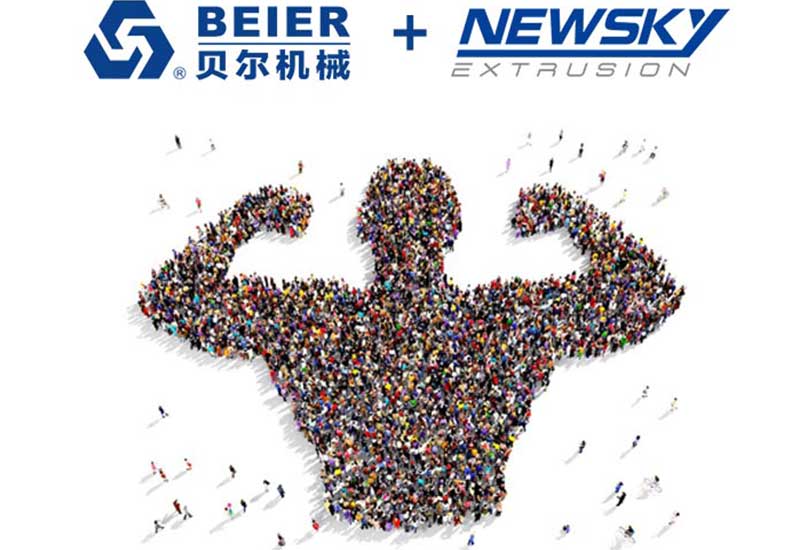 In order to accelerate the company's IPO plan and develop BEIER into a world-class plastic machinery company, on September 1, 2021, Jiangsu BEIER Machinery Co., Ltd. and Guangdong NEWSKY Extrusion Co., Ltd. formally signed an M&A agreement. After the acquisition of NEWSKY, BEIER Machinery will integrate the technology, R&D and sales network resources of the two major brands of BEIER and NEWSKY, vigorously expand domestic and overseas markets, focus on new product development, enhance brand value and core competitiveness, strengthen international operation. BEIER will further improve and provide global customers with more competitive equipment and services, help the circular economy, contribute to the early realization of global emissions reduction and carbon reduction targets, build a more beautiful home for all mankind.