Update:2021-09-16 14:59:12 View:
0
Established in 1998, Jiangsu BEIER Machinery Co., Ltd. is the vice president company of China Plastics Machinery Industry Association (CPMA). Its business covers plastic extrusion line, Plastic recycling & washing line, Compounding &Conveying system and Blow molding line, the products serve more than 100 countries and regions around the world.
On September 1, 2021, Jiangsu BEIER Machinery Co., Ltd. and Guangdong NEWSKY Extrusion Co., Ltd. formally signed an M&A agreement. After the acquisition of NEWSKY, BEIER Machinery will integrate the technology, R&D and sales network resources of the two major brands of BEIER and NEWSKY.

Extrusion
BEIER+NEWSKY Extruders are equipped with screws designed in Europe, high efficiency maintenance free AC motor, cutting edge technology control system to achieve high performance and low energy consumption.
Benefit from the acquisition, we can now provide complete line for the following applications:
PO/PVC pipe and profile extrusion lines including extruder, tooling, vacuum tank/calibration tank, cooling tank, Haul Off, cutting saw and tipping table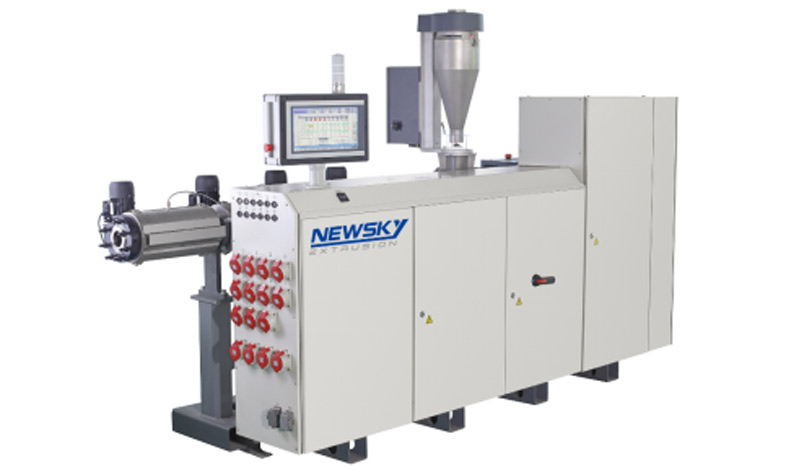 Material Mixing and Conveying
PVC material mixing and conveying system is also one of our key products, by integrating it with the PVC pipe/profile extrusion line, BEIER can offer a turn key solution to our customer.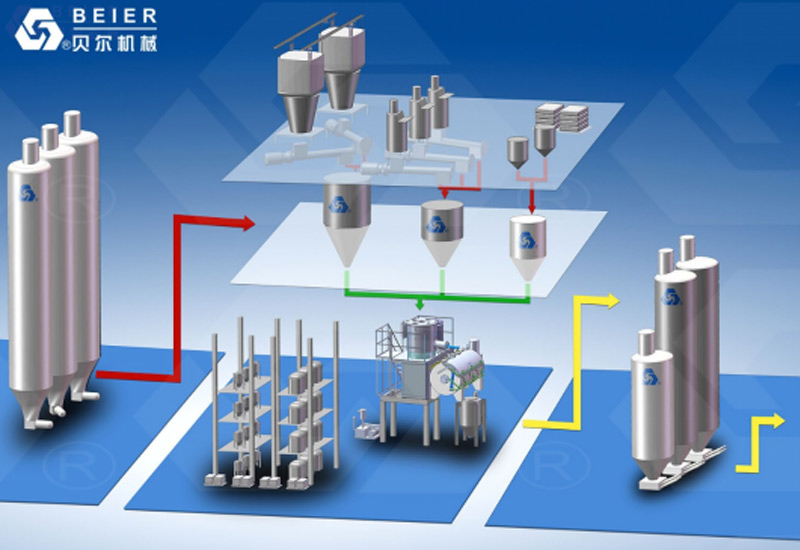 Pelletizing
Various kind of pelletizing solution can be offered by BEIER:
Air-cooling Die-face pelletizing;
Water-ring Die-face pelletizing;
Under water pelletizer;
Strand pelletizer;
Agglomeration Pelletizing;
Plastic Flake Pelletizing.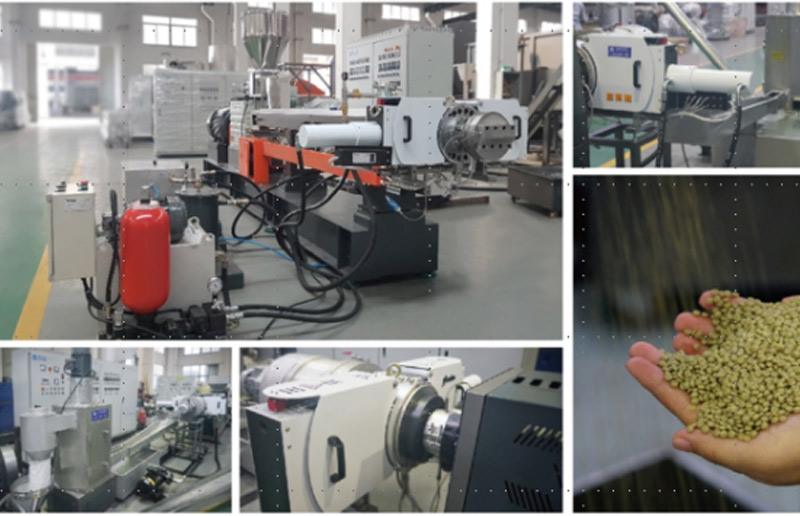 RTP OPVC Pipe Line
The below new products BEIER invested in have been industrialized
RTP (Reinforced Thermoplastic Pipe) Pipe Line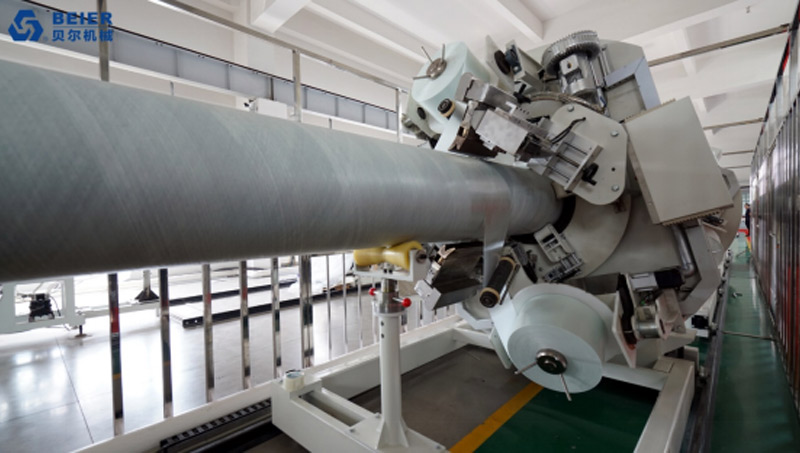 O-PVC Pipe Line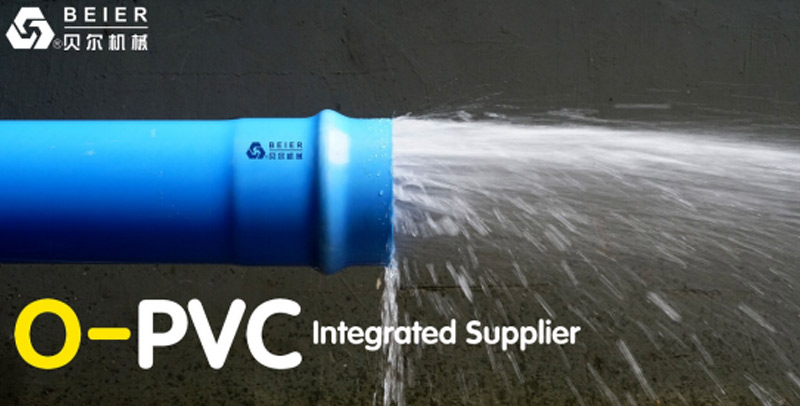 Continuous Jacketed PU Insulation Pipe Line
By integrating the foaming equipment and technology from Germany and Extrusion technology from other European countries, we are able to offer a complete package for PU insulation pipe line to the customer.
The flexible pipe produced by BEIER machinery is not only energy-saving and convenient for construction, but also can greatly save installation cost and improve construction efficiency with the super long coil length.

Large Diameter Pipe Line
Large diameter PE and PVC Pipe line is one of BEIER's core business.
PVC pipe line up to 1000mm;
PE pipe line up to 2500mm.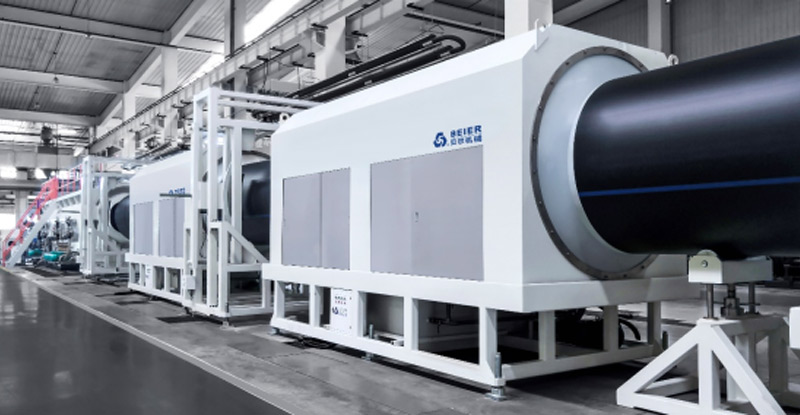 Plastic Recycling and Washing line
BEIER has leading technology on Plastic recycling & washing line, such as PET/PE/PP/ABS washing line, PET/PE/PP/PVC/EVA/PC recycling line.